In order to promote competition within the clan, all current members will be assigned to one of two squads: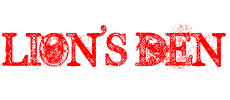 Teams will be distributed as fairly as possible.  Each squad can earn points by winning tournaments and faceoffs, which will in turn contribute toward draft picks for new members.  The trading of squad members may be negotiated between squad leaders.
Please keep posted to see which squad you have been assigned to.
 is led by HERintention aka Admin
 HERintention | STARTER
 Rankstar | STARTER
 JMDECOSTE | STARTER
 ghostofdawn | PROVISIONAL
 lemmings | PROVISIONAL
 is led by GlaveOP aka DragonFire
 GlaveOP | STARTER
 zbuffer | STARTER
  mendOGblazer | STARTER
  Yama | PROVISIONAL
 theinvisible | PROVISIONAL